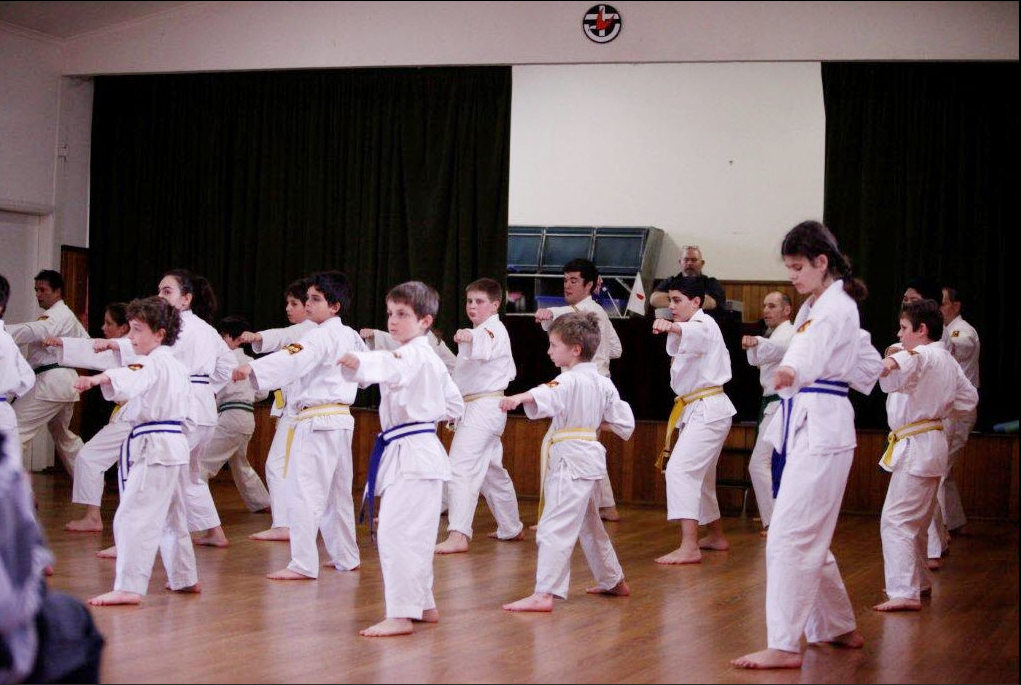 The Heishin-Kai children's classes are conducted in an environment of fun and discipline to support the overall physical and mental development of your child.
The classes are designed using the most up-to-date teaching methodologies combined with the all-important traditional values and principles of martial arts.
On the physical side, they will develop balance, coordination, fitness, flexibility and of course, the skills to defend themselves if required. Our goal is to support your child on their journey towards being a successful, responsible, caring adult member of society.
The class is taught by highly qualified teachers who not only have many years of karate training behind them, but they also have teaching degrees. This personal experience combined with the class structure caters for all the various learning styles of the children to best support the learning outcomes.
We also take care to control the class size so every child can be looked after at their own level.